Jun, 07
Unfortunately, not everything from our teen years stays in the past. Acne is a persistent skin issue that can continue to plague us well into adulthood due to hormone fluctuations, clogged pores, and dead skin build up. Luckily, you can keep your skin clear by using quality skincare products and following this simple clear skin guide.
Take the Day Off
Makeup might cover imperfections, but it also can clog pores and trap free radicals against your skin. Wash your face every morning, night, and every time you work out with a gentle sulfate-free cleanser like the Purifying Foam Cleanser, $35.
Balance
The key to keeping skin calm and clear is to maintain your skin's natural balance. Cleansing the skin is a necessary step, but it does slightly disrupt our skin's natural pH. This is why following up with a toner is so essential. Toners restore the skin's natural pH, and prevent inflammation. Stick to one that is alcohol free, our Clarifying Toner, $35 contains rosewater and skin-clearing salicylic acid.
Invest in a Good Scrub
Dead skin and impurities can build up on the skin and lead to blemishes as well as a dull, congested complexion Make sure to keep skin smooth and free of pore clogging dead skin by using a gentle scrub 2-3 times a week. The Cell Renewing Microfoliant, $45 gently sloughs away dead skin with papaya enzymes and crushed date seeds.
Don't Pick Your Face
It's tempting, but don't. It will only cause bacteria to spread (which results in more blemishes) and leave scarring. Instead, treat blemishes with a medical-grade Benzoyl Peroxide wash or spot treatment. We love the Clinical Skin Therapy, $35.
Protect
Products that treat blemishes and inflammation also make skin more susceptible to sun damage. Be proactive about caring for your skin and use a moisturizer with SPF every, single day. Our lightweight moisturizer packs serious skin benefits while offering a physical sunscreen to protect from sun damage. Daily Moisture SPF 30 Concentrate, $100.
Be Patient
Clinically tested ingredients have been proven to work, but be patient. Give the products six weeks to fully take effect. If after six weeks, they haven't seemed to help, it may be time to consult a dermatologist for a prescription.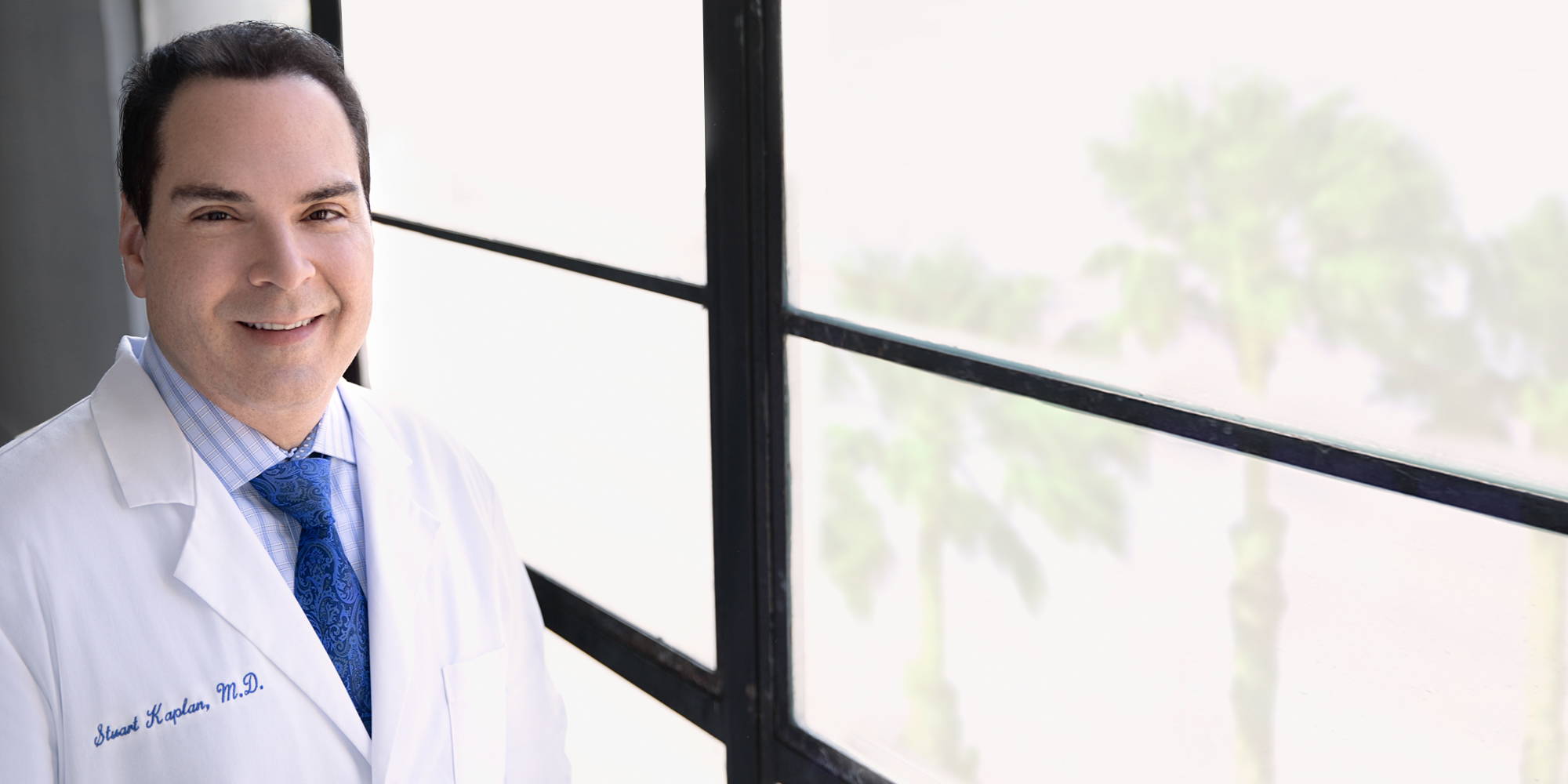 Stuart Kaplan, M.D. has been in private practice in Beverly Hills for over 28 years. His expertise in medical and cosmetic dermatology has made him one of the leading dermatologists in the nation, and has earned him worldwide recognition as a Skincare Authority.
Inspired by the needs of his patients, he created KAPLAN MD Skincare. As a dermatologist, Dr. Kaplan helps patients to feel comfortable in their own skin, while helping their skin communicate a beautiful story.
This is what KAPLAN MD is all about – Real skincare solutions made with integrity.
To learn more about KAPLAN MD, click HERE.