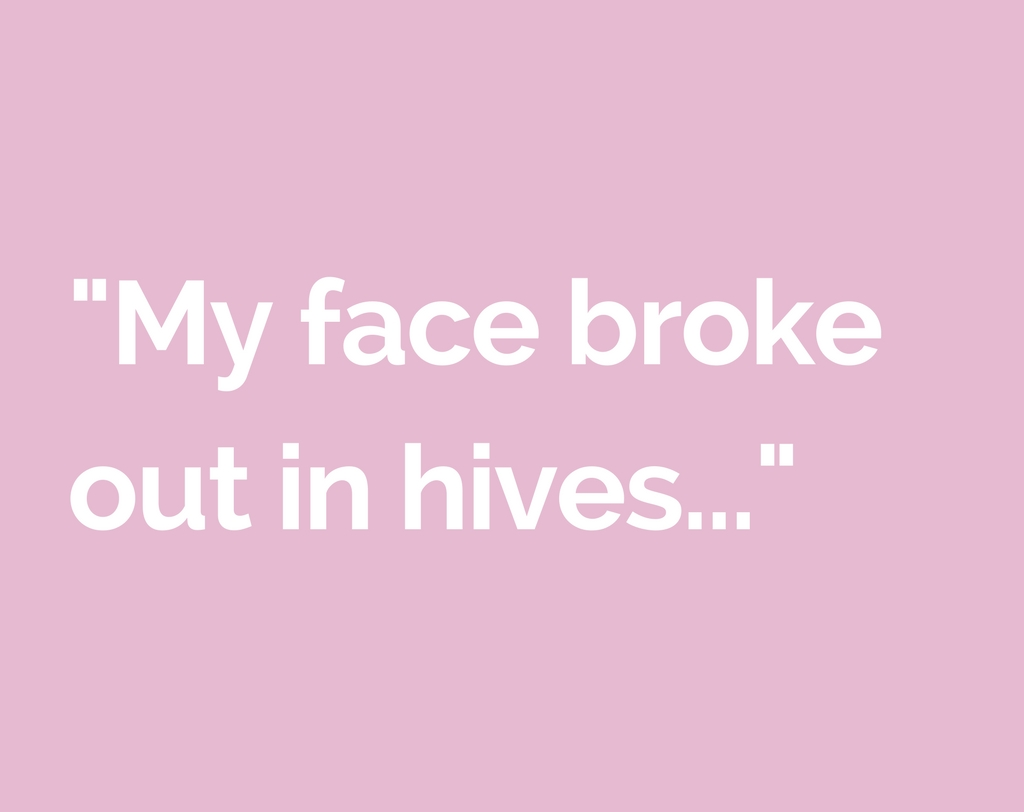 "I am allergic to strawberries. My old college roommate used to use my skincare products without telling me. I found this out because her strawberry shampoo got cross contaminated with my face products, and my entire face broke out in hives."
-Lauren, Operations Assistant
---
I"I had the worst acne when I was a teenager. Not only did it look bad, but it made me feel bad. My mother had the most beautiful, porcelain white complexion, to the point that strangers on the street would stop her and complement her skin. Then they would look at me sympathetically and comment that it was too bad I got my father's genes! I tried every acne product on the market, and every home remedy. This was back in late 1980s, so my poor mother took me to a dermatologist who gave me chemical peels (which is NOT what you want to do for acne, by the way). I would have to walk through the halls of my high school with sheets of peeling skin hanging off my face, When that didn't work, I read a magazine article about lemon juice being a cure-all...so I rubbed lemons on my face before going to bed and woke up with herpes-like blistering sores. The chemical peels had made my skin so sensitive, that the citric acid caused chemical burns over my entire face. The silver lining was that I got to stay home from school for 2 weeks. All this drama over my skin during puberty has given me a deep appreciation for skincare products and how good products can not only transform the way you look, but make you feel so good about yourself. I love coming to work because I know that KAPLAN MD products contain the best ingredients and give real results. I am in awe that Dr. Kaplan, a truly brilliant dermatologist, describes skin as our best accessory, and how skin actually communicates how we feel."
-Joanne, VP Operations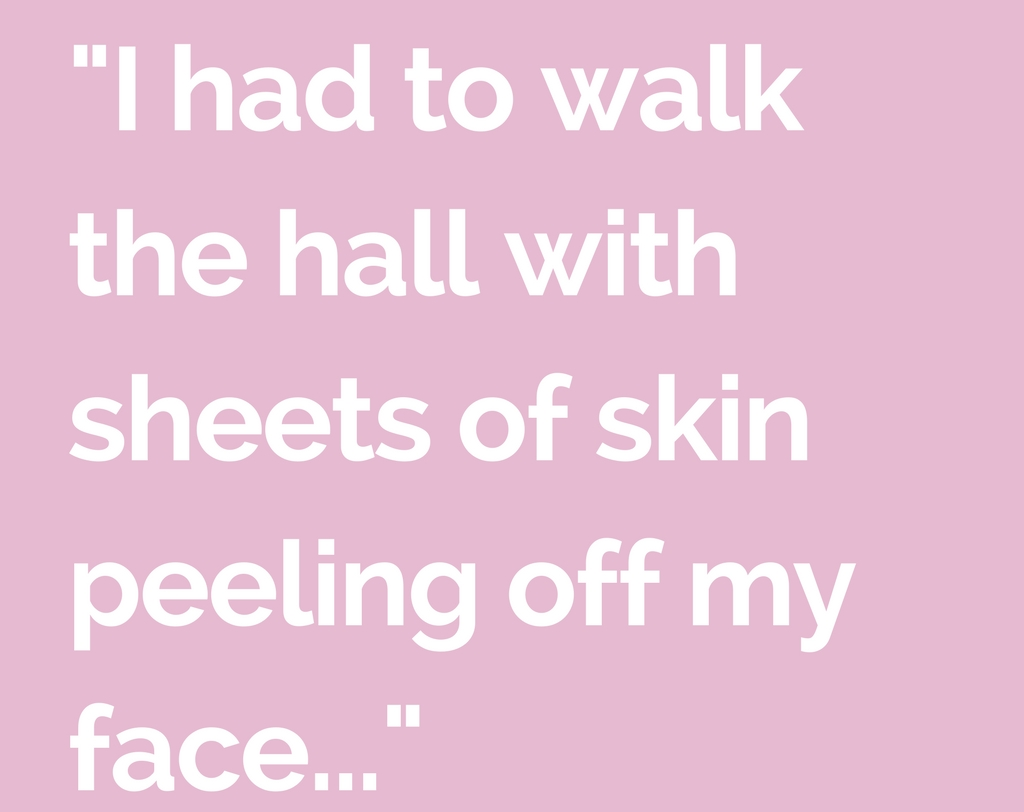 ---
"Sheet masks have been the latest craze in skincare so naturally being a skincare junkie I had to try them out. Within seconds of applying one sheet mask in particular my skin felt like it was burning off. I quickly removed the sheet mask but it was too late, I had a horrible bumpy rash for days afterward!"
-Yajaira, Social Media Coordinator