Thanks to internet resources and a greater awareness of the risks of sun exposure, people have become much more proactive about protecting their skin. However, while patients remember to apply sunscreen to their face, chest and arms, they forget that skin cancer can affect the entire body. Here are the top 5 body parts that patients commonly forget, and unfortunately, where I commonly have to cut out skin cancers, much to the surprise of the patient.
#1 - Tops of Ears: Just like the tops of shoulders, this area literally bakes under the sun. Be sure to apply a liberal coat of sunscreen to the tops of your ears before going outdoors.
#2 - Hair Parts & Bald Spots: Bald spots on the head seem self-explanatory, but people don't think about applying sunscreen to the tops of their head. Also, patients who have thick, dark hair think they are protected from sun damage, but they forget that the scalp where their hair is parted is vulnerable and needs to be protected. Gel sunscreens absorb much easier than creams and can prevent greasiness in the hairline, but your best bet is to always wear a hat with tightly woven fabric and preferably a wide brim.
#3 - Lips :Most people nowadays are aware that sun damage is the #1 cause of premature skin aging, and diligently apply sunscreen to their face and decollete. But they forget that lips are made of skin too, specifically, a very thin, delicate layer of mucous membrane. It always surprises me when I see patients applying an SPF 100 to their face and body, then put on a lipstick or lipgloss loaded with petroleum jelly or castor oil to their lips! Lips are very prone to sun damage, and skin cancer simply because women use lip products that do not have an SPF and contain ingredients that actually absorb and amplify UV radiation. Never go outdoors without applying a lip product with sun protection.
#4 - Tops of Hands & Feet: Just like the tops of shoulders and ears, the tops of hands and feet are extremely vulnerable to sun damage. Make sure to apply ample amounts to your feet before.
#5 - Skin Covered by Clothing: The majority of people apply their sunscreen when they are already dressed, assuming that the parts of their body covered by clothing will be protected. The fact is, unless the clothing you're wearing has a labeled SPF, UVA/UVB rays can still burn and damage your skin. The best practice is to apply sunscreen to your entire body, before getting dressed. Make sure to use an adequate amount to cover all of your skin (a shot glass full would be the minimum you would need for an ).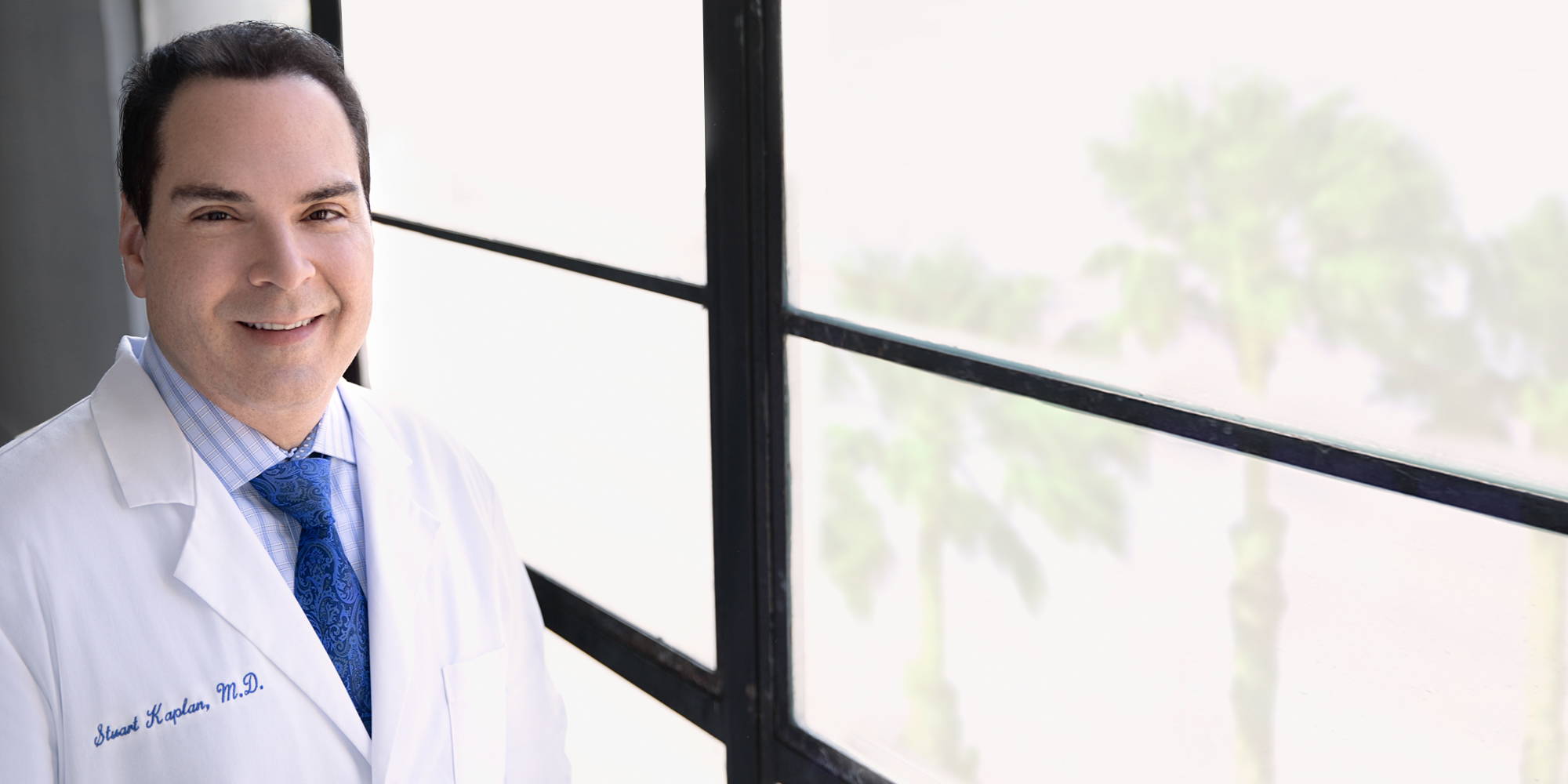 Stuart Kaplan, M.D. has been in private practice in Beverly Hills for over 28 years. His expertise in medical and cosmetic dermatology has made him one of the leading dermatologists in the nation, and has earned him worldwide recognition as a Skincare Authority.
Inspired by the needs of his patients, he created KAPLAN MD Skincare. As a dermatologist, Dr. Kaplan helps patients to feel comfortable in their own skin, while helping their skin communicate a beautiful story.
This is what KAPLAN MD is all about – Real skincare solutions made with integrity.
To learn more about KAPLAN MD, click HERE.