May, 02
There's a bit of wisdom that's passed from father to son that goes like this: "Before you marry a girl, look at her mother because that's how she's going to look in 20 years."
But is that accurate? Is it possible that the future of our skin has been predetermined by our genetics?
 
The answer is yes and no.
Genetics can be responsible for a predisposition of certain skin conditions (such as melasma) and it can also make you more likely to get melanoma, the most dangerous form of skin cancer. Skin elasticity can be genetic to some degree, so if your mother has exceptionally youthful skin, you can hope for the same.
Despite this, there is overwhelming research that shows the most common signs of aging (wrinkles, sagging) are exacerbated by lifestyle. So even if your mother passed down glowing skin genes, you may appear older more quickly if you make poor choices as they pertain to your skin.
Cigarette smoking, sun exposure, and failure to protect against free radicals in the environment all result in premature aging. So if you refrain from smoking, always use sun protection, and maintain a good skincare routine - your skin will likely remain youthful, longer.
What's the best thing to pass down to your children? Good habits. Teach them to take good care of their by setting a good example and not smoking, wearing a physical SPF every day, and following a quality skincare routine morning and night. Trust me, they'll thank you later.
---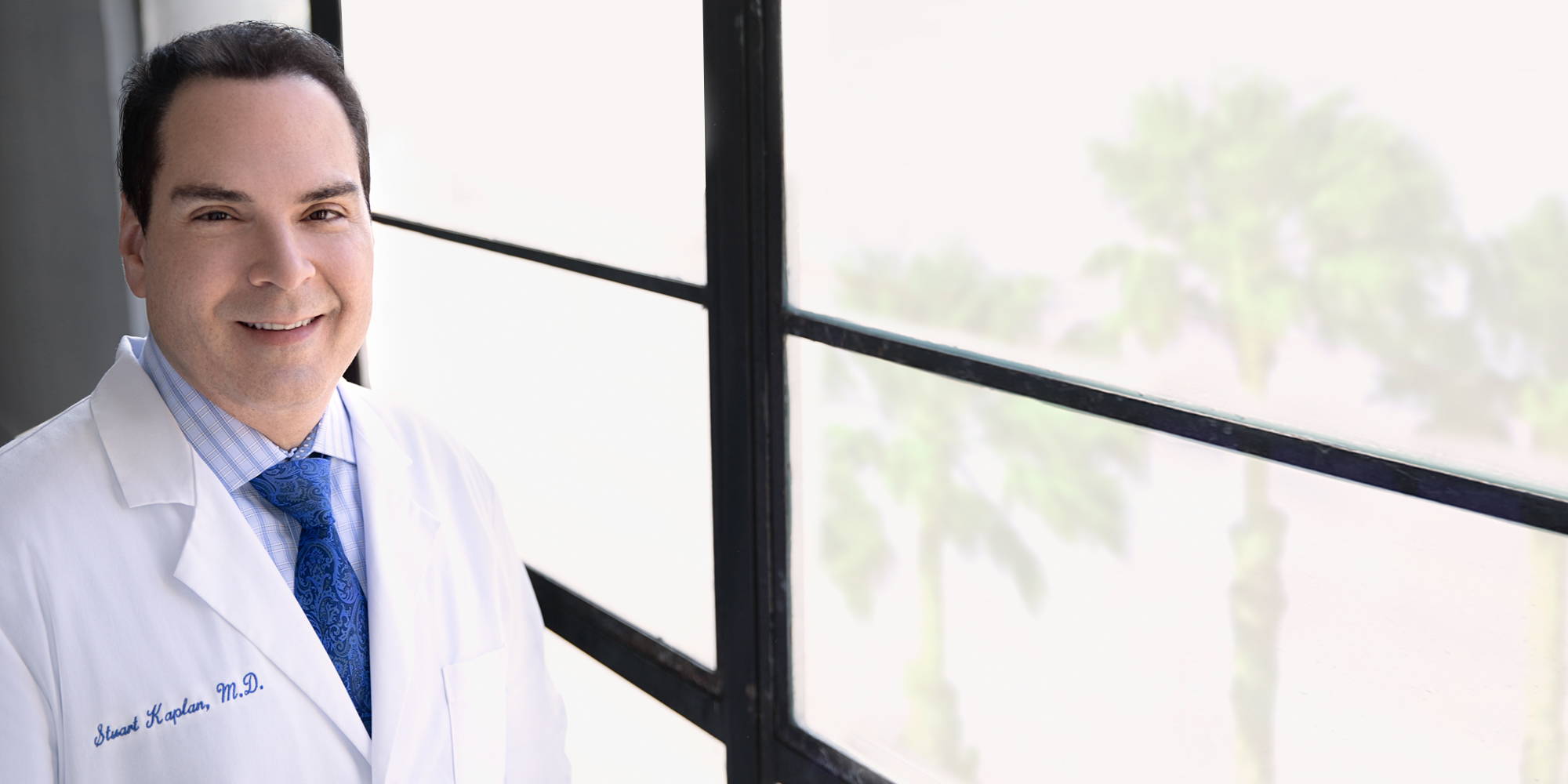 Stuart Kaplan, M.D. has been in private practice in Beverly Hills for over 28 years. His expertise in medical and cosmetic dermatology has made him one of the leading dermatologists in the nation, and has earned him worldwide recognition as a Skincare Authority.
Inspired by the needs of his patients, he created KAPLAN MD Skincare. As a dermatologist, Dr. Kaplan helps patients to feel comfortable in their own skin, while helping their skin communicate a beautiful story.
This is what KAPLAN MD is all about – Real skincare solutions made with integrity.
To learn more about KAPLAN MD, click HERE.